Nurture Your Heart and Mind
During a recent visit to Dr. Wendy Wooten's science class at Reseda Charter High School in Los Angeles, Eduardo Cetlin, (now former) President of the Amgen Foundation, shared the pivotal experiences that helped shape his career.
His key take-away, 'Do things with your eyes wide open. If you don't have ready access to people in the careers you're interested in, network, reach out. Connect with people on LinkedIn. Ask them questions. Learn as much as you can, go the extra mile. Prepare, prepare, prepare. Read, read and read.'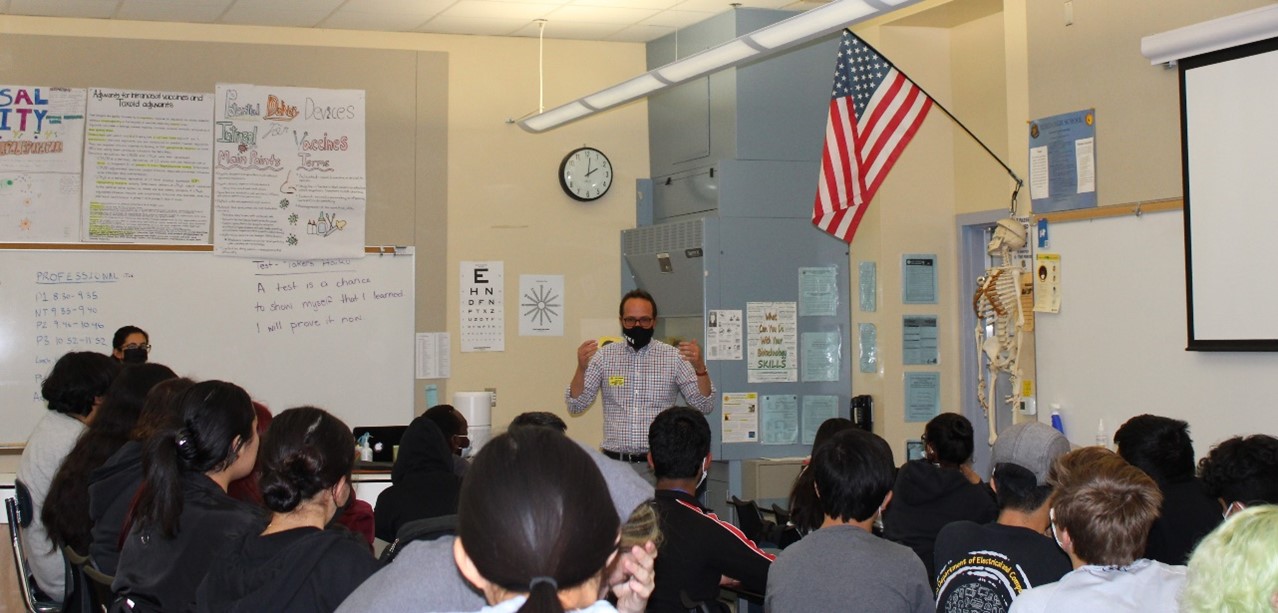 Early influences
The grandson of emigrants from Europe, Eduardo grew up in Belo Horizonte, the capital city of south-eastern Brazil's Minas Gerais state. He recalls Irene, his maternal grandmother having a strong sense of social justice. 'She regularly shared food with strangers. Despite not having a lot herself, she never turned anyone away. I remember her making sure the plates were hot so that people could eat with dignity.'
In Spring 1991, a change in his father's job resulted in a family move to Canada. Eduardo describes the experience of living and going to high school in Montreal as 'The time of my life, a period, which opened my eyes to the world.' It was there that Eduardo encountered cultural diversity for the first time, meeting friends hailing from locations such as Hungary, Egypt, Ghana and Serbia.
Jokingly describing himself as 'a short, nerdy teenager so skinny that I just had one stripe on my pajamas,' he explains how two teachers in Montreal had a profound influence on his life. In Brazil, Eduardo had grown accustomed to rote-based learning, memorizing facts about science topics. In Montreal, his 10th grade physics class with Mr. Burt at Westmount High School literally transformed his interest in science.
Hands-on learning
After a brief lecture on the basic properties of waves, Mr. Burt broke the class into groups, asking them to explore the concepts he had just taught them using ripple tanks. Eduardo vividly recalls changing the speed and strength of the waves and being fascinated to know that what sounded like complicated science was suddenly within his grasp.
As Eduardo explains, 'Suddenly the concept Mr. Burt was speaking to on the blackboard came to life and I realized that real-life application of content is critical to students' understanding.' This shaped Eduardo's passion for hands-on, inquiry-based learning.
The future is yours
The second defining moment came unexpectedly when his French teacher, Monsieur Flavian said, 'Eduardo, the future belongs to you.' Thanks to those encouraging words, Eduardo realized the importance of preparation, hard work and having an eye to long-term values, which were already a strong part of his Jewish culture and upbringing.
A finance management career
Eduardo returned to Brazil to study for a B.S. in Business Administration from Universidade Federal de Minas Gerais, seeking a career where he would be financially independent and equipped with the skills to ensure his future employability. An internship position at Bank of Boston followed as Eduardo's first real job but six months later in 1997, he left to go backpacking around Europe, visiting one of his best friends from Montreal and exploring a personal passion, medieval baroque recorder music, in Germany and France.
On his return, Eduardo joined General Electric's renowned Finance Management Program in Brazil and in the US, working in a broad range of roles, including the jet engine and locomotive divisions. He describes this as a wonderful learning opportunity, where he gained invaluable experience and secured a Six Sigma Black Belt.
A move to philanthropy
In 2003 Eduardo joined Amgen in a Finance auditing role, a role that exposed him to many different functions as well as the broader biotechnology industry. In late 2004, after learning more about the company's philanthropic activities, he moved to the Amgen Foundation. Around the same time, he started an MBA at UCLA Anderson School of Management.
Serving patients and advancing science education globally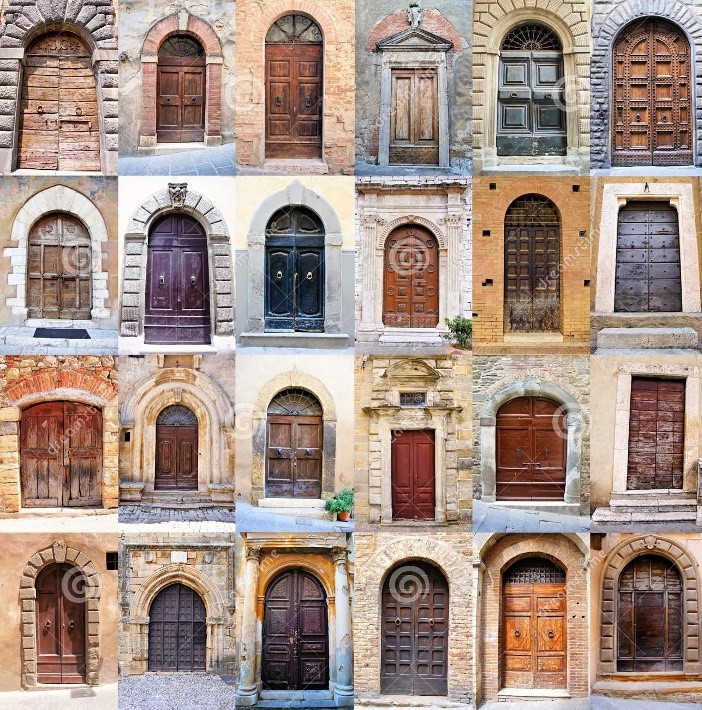 According to Eduardo, combining study with the pressures of a brand-new role turned out to be the steepest learning curve of his life, but it delivered huge, personal fulfilment. In 2014, he was promoted to the role of president of the Amgen Foundation, responsible for setting global strategic direction and overseeing a suite of programs that support the mission of advancing excellence in science education around the world.
Eduardo also oversaw the Amgen Safety Net Foundation, which provides qualifying U.S. patients access to Amgen medicines. Reflecting on his career path with students, he compares life and exploring career choices to doorways. 'You have to figure out which doors you want to knock at and work hard to enter.'
Nurture your heart and mind
Eduardo's advice is to take a holistic approach to life. 'We talk a lot about nurturing the mind, but don't neglect your heart. We all need the equilibrium that comes from nurturing both.' According to Eduardo, 'Have multiple interests and enjoy hobbies. Be prepared to invent and reinvent yourself and above all else, don't be pigeonholed or feel the need to follow stereotypes.'
A call to action
For Eduardo, volunteering is life-affirming. 'Visiting a school is hugely energizing – I get a sense of connection from speaking to students and hearing their hopes and dreams for the future. I enjoy deconstructing success and talking to students about what didn't work as well as what worked.'
Urging everyone to volunteer, Eduardo says, 'It is incumbent upon all of us to connect with students and show them what the real world is all about. Pay it forward with no expectation of return. In my experience, you get back more than you give.'