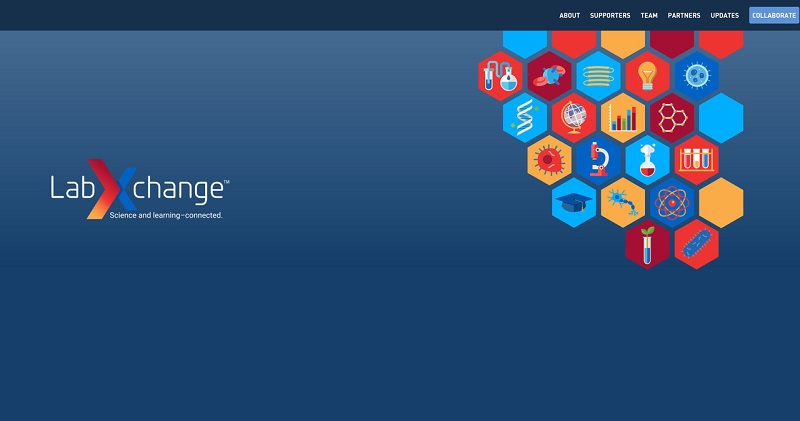 Made possible by Harvard University and the Amgen Foundation, LabXchange will officially launch in September of 2019.
So true. This point was eloquently driven home by the story of the eight-year-old homeless refugee who just won the New York State Chess Championship.
We need to discover and develop and harness talent, wherever it may be. And this is not happening, not in the world of chess, and not in the world of science. John Gardner aptly stated the potential when he wrote about the release of human possibilities in his wisdom-filled book On Leadership:
"There are great untapped reservoirs of human energy and capacity awaiting leaders who can tap them, and societies that deserve them."
That book still stands out to me, though I read it two decades ago.
Let's turn to science. How do we ensure a child doesn't just have an opportunity to engage in science, but for when she gets the chance, that she is prepared with the skills and support and mindset to be successful in that engagement? And further, through that engagement can see herself as a scientist.
IMAGINE a world where anyone, anywhere can engage in the scientific process, designing and executing experiments virtually, failing and then troubleshooting, then redesigning and executing again, ultimately getting a virtual data outcome consistent with what they would see if in an actual lab.
IMAGINE a world where a teacher could truly customize how she facilitates learning in her classroom, telling a story all the way through by packaging a set of online assets into a pathway (for instance, as a film editor might do by reordering scenes for maximum impact and cohesiveness.) She could deepen understanding of a topic by utilizing:
IMAGINE a world where this teacher integrates into the lesson actual hands-on activities that support students in making sense of phenomena, analyzing data, and constructing explanations. Or where the online assets set the stage for a robust student-driven discussion the next day facilitated by a teacher who creates the right culture, clears the runway, and empowers students to drive their own learning?
IMAGINE a world where that teacher then shares her customized online pathway with other teachers whose students are at the same level, but who happen to be sitting in a classroom on the other side of town or the other side of the world.
IMAGINE a world where a child interested in science – but who feels a sense of isolation for whatever reason – can engage in an online global community devoted to science learning, one where you're able to connect and problem-solve with learners and educators and professionals around common themes such as SDG 3 and SDG 4.
IMAGINE a world with an online platform intentionally designed not only to prepare students to succeed in our own Amgen Foundation hands-on lab program for high schoolsand research experience for undergraduates, but to level the playing field for any such students, while also serving as a powerful tool for other like-minded organizations to prepare and train their own beneficiaries for success.
IMAGINE a world where we tapped into the best the online world could offer and integrated it into the best that in-person teaching can offer, harnessing the strengths of each approach to create a rich blended learning environment and ultimately culture.
Made possible by Harvard University and the Amgen Foundation,

LabXchange

is aiming to do just that. For free. For everyone.
With educators, students and other collaborators involved at every step of the design process.
After all, at the end of the day a patient usually has no idea which scientists – across industry, academia and government – played a role in discovering and developing the medicine that is improving or in some cases saving their life. They only know that life is now better, and that a scientist somewhere on this planet helped make this possible.
But if we live in a country and world where so many potential future scientists are being left on the sidelines – not due to lack of talent but due to lack of opportunity – then there are medicines being left there too.
---
The Amgen Foundation is the principal channel for Amgen's corporate philanthropy. To date, the Foundation has contributed more than $300 million to local, regional and international nonprofit organizations that reflect Amgen's core values and complement the company's dedication to impacting lives in inspiring and innovative ways.
To learn more about the Foundation's commitment to inspiring the scientists of tomorrow, check out www.AmgenFoundation.org and follow @AmgenFoundation on Twitter. You can also find me on Twitter at @ScottHeimlich.